Frequently Asked Dealer Questions
1. I forgot my login details
Contact us to collect the login email address that is linked to your dealer account. You can not register yourself for our b2b portal. Once you have received the email from us, check your SPAM box if you didn't receive an email, you can obtain a new password on the login page.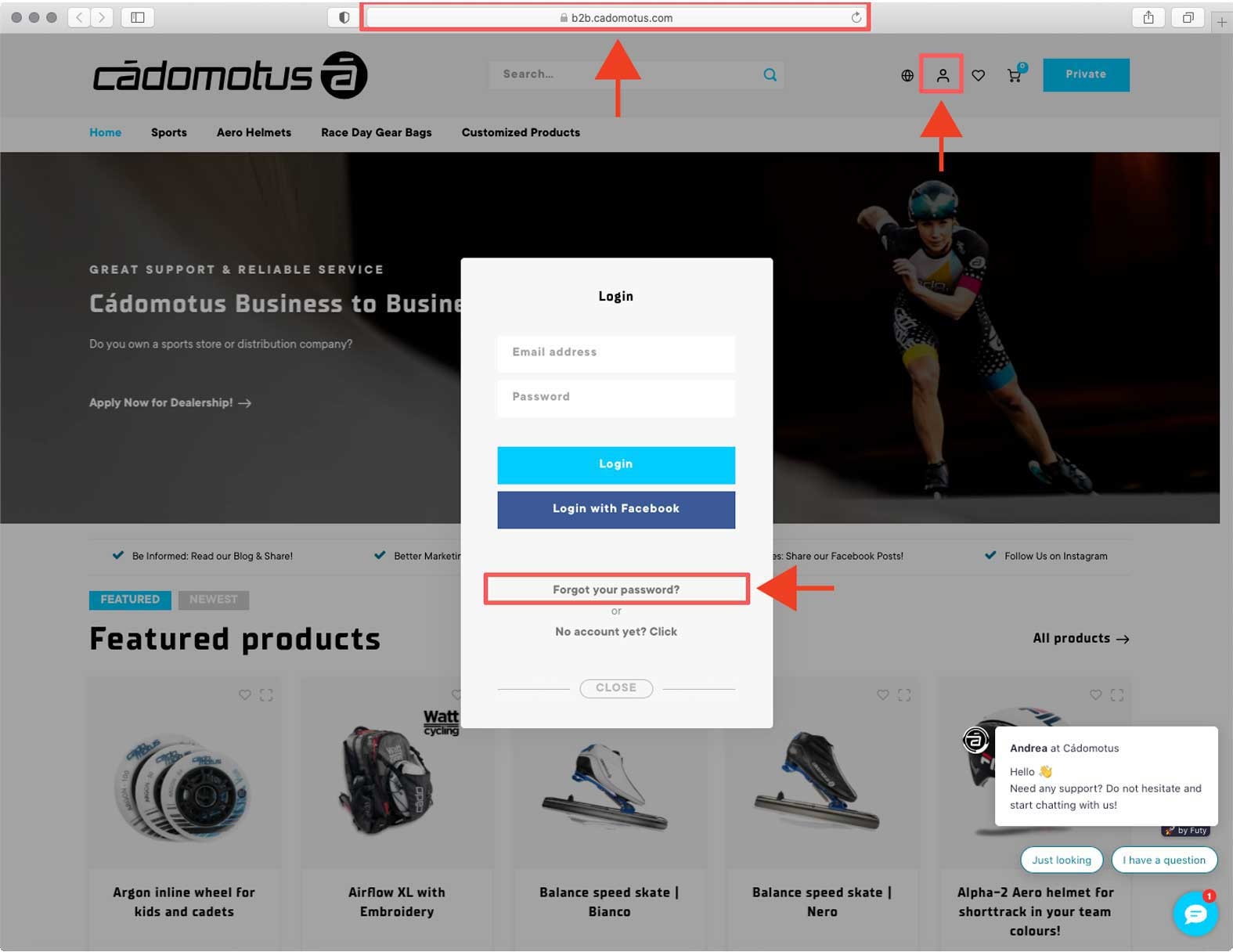 2. I can not login to the B2B
Check if you are on b2b.cadomotus.com
If not, then click the blue button <business> in the upper right corner because you are on the public website www.cadomotus.com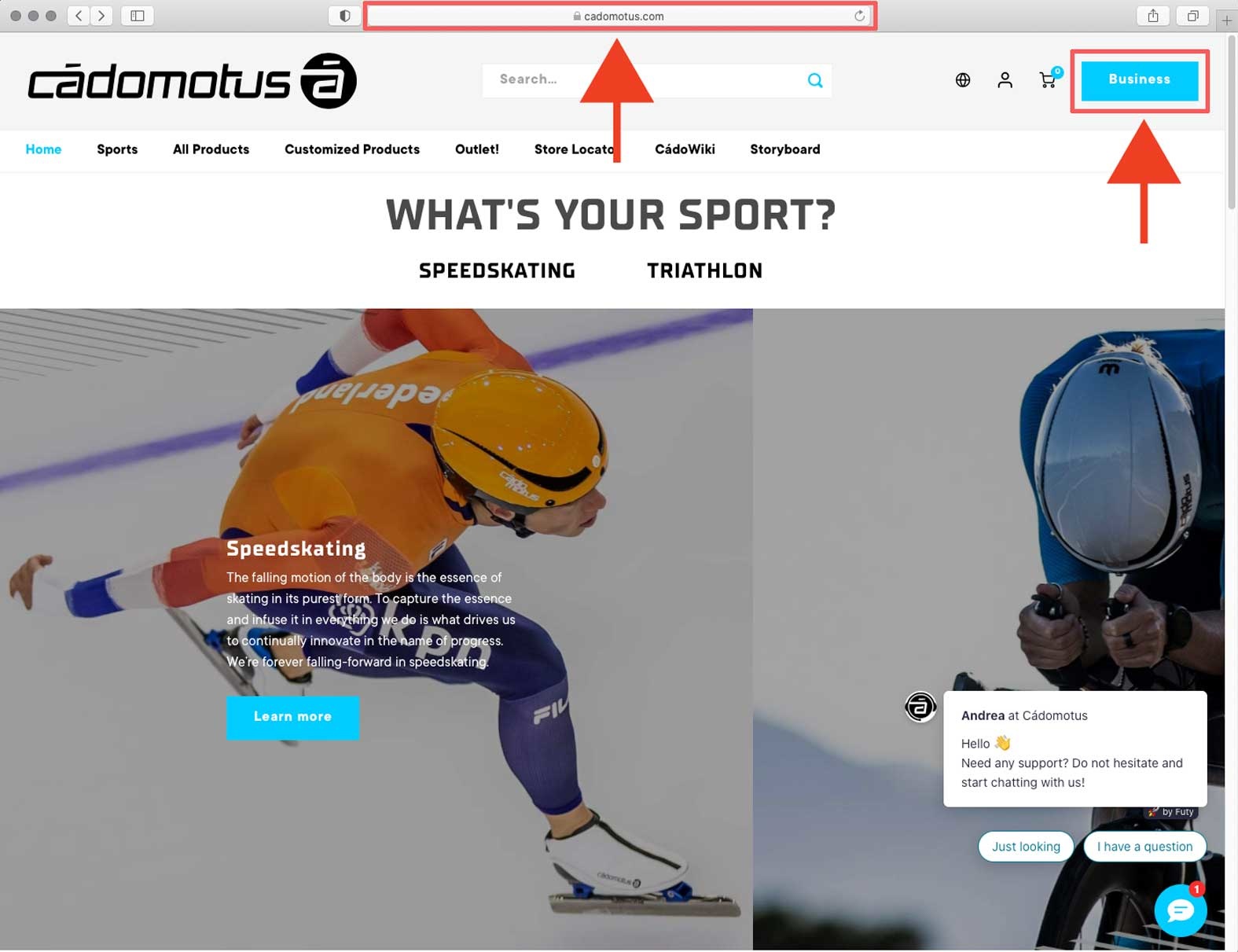 3. The prices in B2B are not correct. There is no dealer discount applied.
Please note that prices, as listed on the category page, are MSRP prices ex EU-VAT, not your purchase prices. Your dealer discount that will be applied to your shopping cart is displayed in the red box that you see with every product. In other words, this is your reseller margin.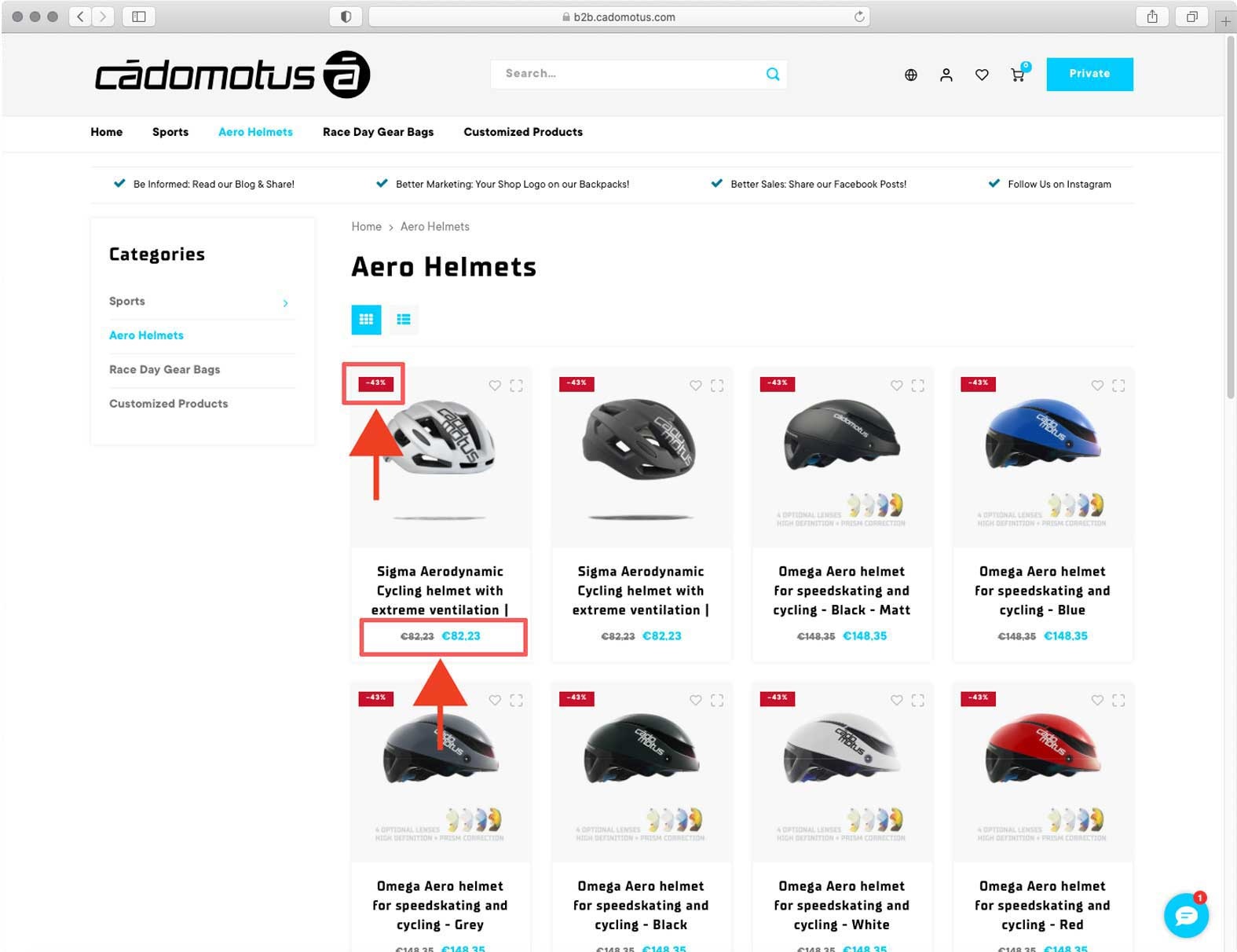 Your purchase prices as a dealer, excluding additional discounts, are displayed on the product page (in the image below: price B). As a reference, on this page you find also the MSRP price ex.EU-VAT or sales tax: price A


4. Where do I find the total discount applied to my order?
On the checkout page, you find the net purchase prices per product (in the image below A and B).
These are your standard purchase prices as a dealer minus additional volume discount and/or pre-order discount.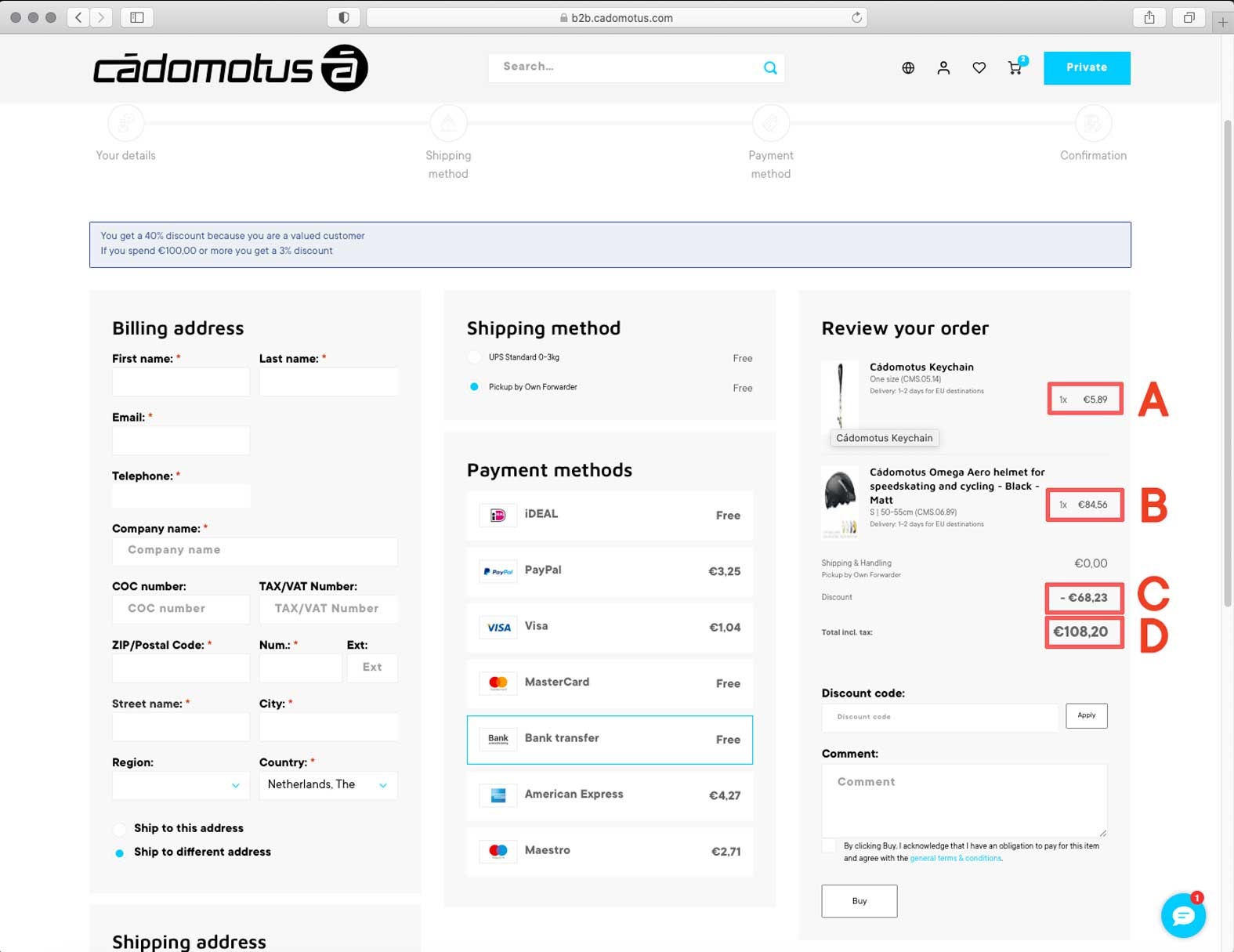 Amount C is the total discount calculated by adding your standard dealer margin, volume discounts, and pre-order discounts (if applicable). D is the payable amount.
5. How do I add a combi deal in my shopping cart?
A Combideal can only be purchased one by one. First, you select the main product on top of the product page (do not click <Add to cart> here). Then second you scroll down to the bottom of the page, choose the option for the additional item, and click the <Add to cart> button at the bottom. You will find the two products combined in your shopping cart.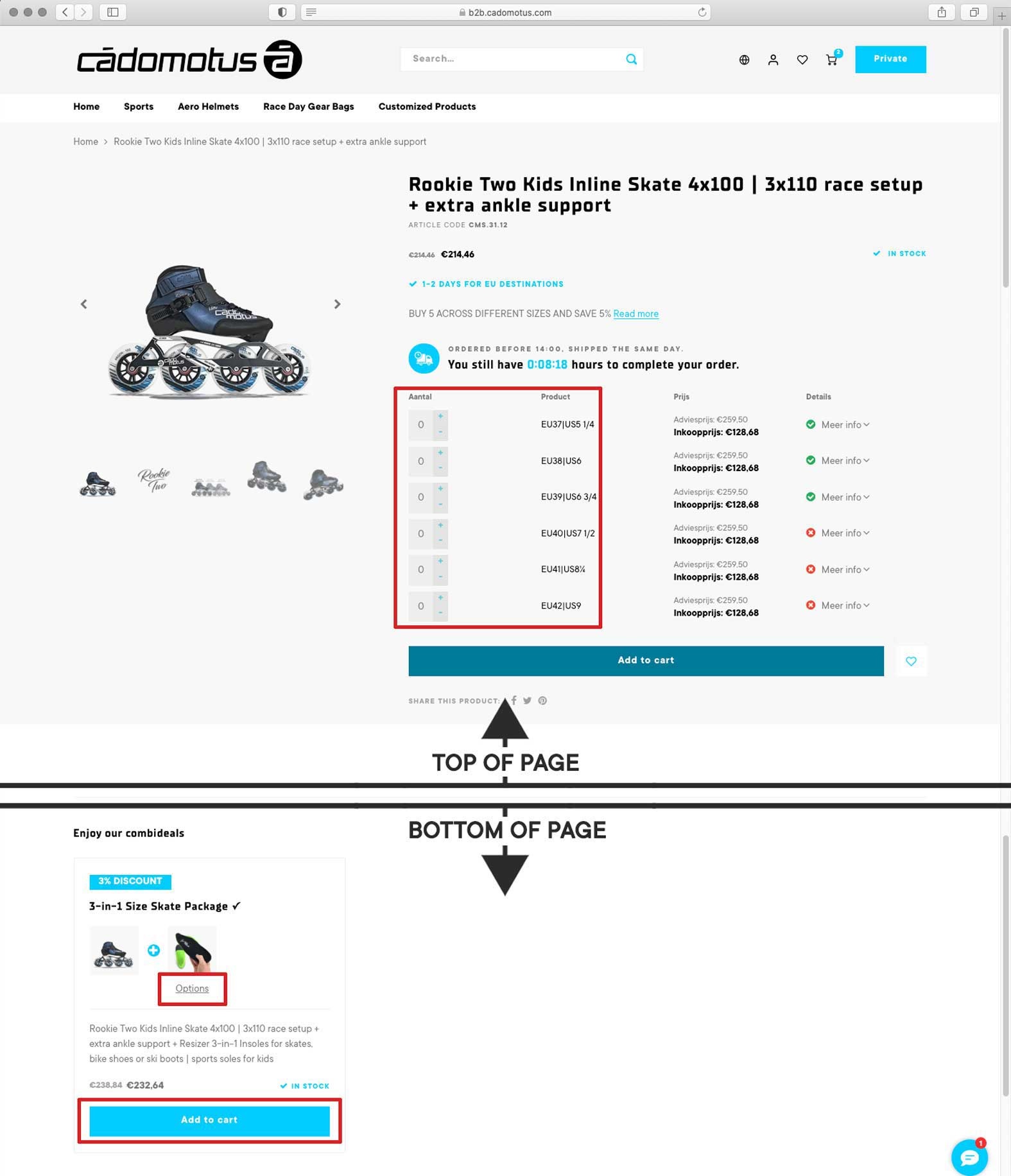 If you want to purchase multiple combi deals then simply repeat the procedure and choose the other sizes or combinations.